sPERANTO worldwide stands for personal development for socially deprived youths through dance and music. In order to accomplish that, we realize empowerment projects for those who suffer from i.a. post-traumatic stress or mental illness. Our goal is the strengthening of their self-esteem, resilience and solidarity to help them find a way out of their conspicious behavior, prevent them from early school-dropouts and enable them to stand up against racism and any kind of discrimination.
sPERANTO projects have been rewarded many-times since 2014 and they reinforce the social and intercultural togetherness. We make an active contribution to the Sustainable Development Goals of the United Nations.

Why dance? Dance possesses the inherent power to have healing effects on those who engage in it. Both the repressed and the experienced can be consciously perceived, expressed and processed. It allows for equal opportunities and a sense of community in which mutual support and empathy can be found regardless of gender and cultural or social background.
Hip Hop is an urban subculture to be found everywhere on the planet. It facilitates an authentic access to young people to work with them on a trustful basis. By implementing their own ideas dance-like, musically and lyrically, their confidence and self-sufficiency is going to increase as well as their creativity, concentration and coordination abilities and social behavior.

I have definitely learned to act in a more confident manner and to not care too much about what other people might think of me. We have learned a lot, mostly about ourselves.
Selen, 16 Years old
sPERANTO Participant Peine, Germany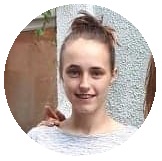 What was most important to me was to learn that you should never give up and to always put the team first. If you don't show up, you let your teammates down and it's important to realize that there are people out there who need and rely on you.
CARA, 15 Years old

sPERANTO Participant
Berlin, Germany

After dancing I always feel happy and relieved that I can express all my feelings, fears and sorrows.
Angel, 16 Years old
sPERANTO Participant Quito, Ecuador