Our vision is that young people in Germany and around the world have access to quality education and mental and physical health, and that equal opportunities, development of potential, social cohesion and gender equality are lived.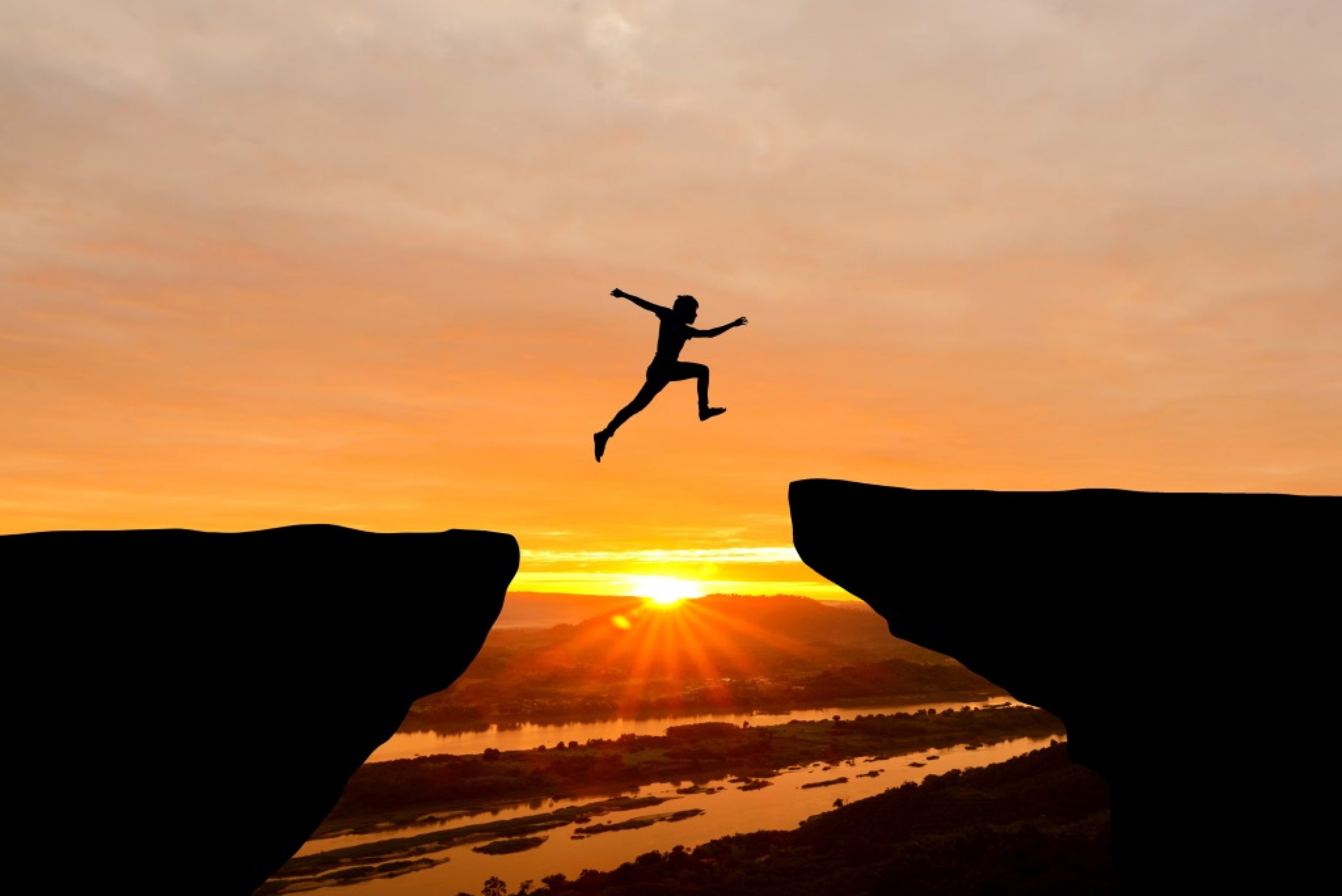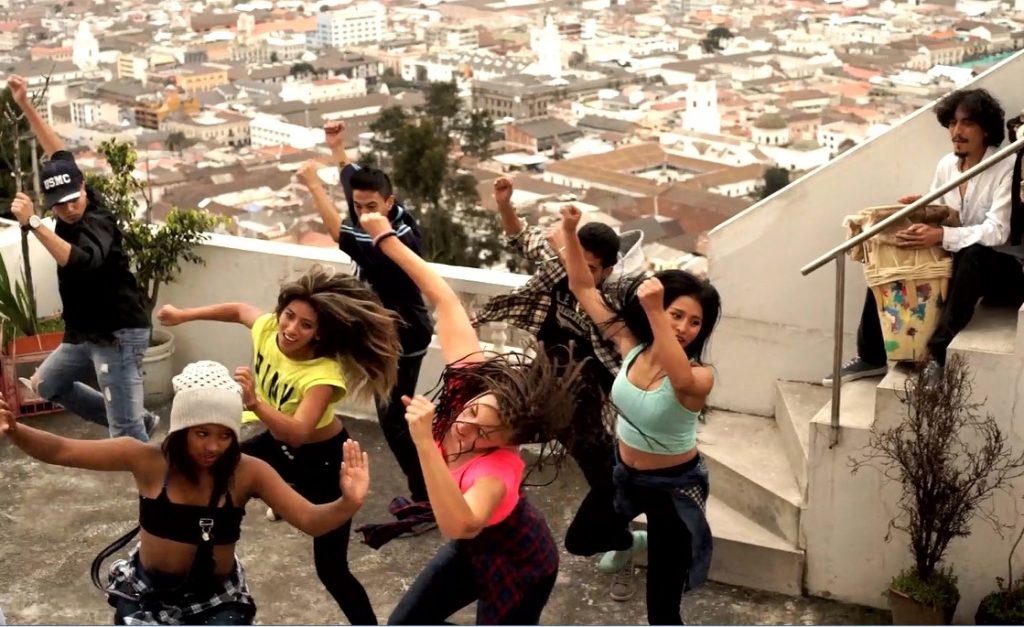 We realize educational environmental hip hop empowerment projects in cooperation with strong partnerships for youth in Germany and worldwide. As a rule, the one-year projects initiate with an intensive workshop week, consisting of at least three workshop modules dance, rap/songwriting, education for sustainable development. Young people are introduced to the themes of sustainable development through creative and cultural activities. The projects conclude with high-quality photo and video productions and publicly accessible dance and music pieces.

We achieve this through, in addition to the support of strong partnerships, foundations and public funding, through our Corporate Social Responsibility complete package for companies. We help companies to engage socially and sustainably and strengthen their brand.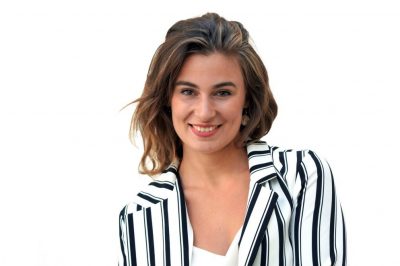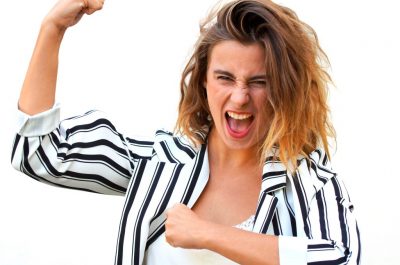 Alica Paeske
CEO & Founder
Alica brings longstanding experiences as a social entrepreneur, B.A. culture and media pedagogue, qualified psychological coach, qualified professional dancer, choreographer and actress into the team.
I consider myself a mediator between economical and development work. I understand both their needs and strive to create effective and sustainable solutions  to let them work hand in hand. I want to share my experiences with youths around the world and empower them to unfold their individual potential. I take a stand for a better societal togetherness and connect humans, cultures and countries.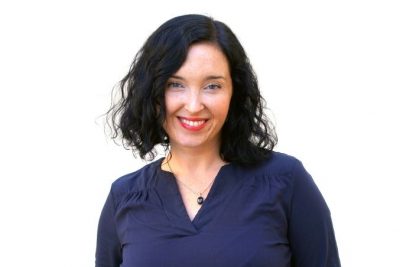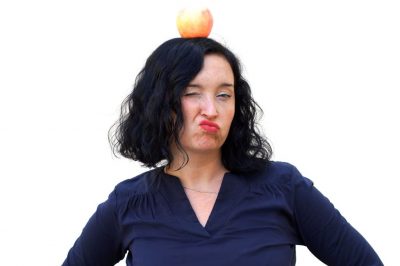 Anna Wierzbicka
Anna is a trained jurist and looks back yearlong experiences
in business development, corporate communications,
marketing and PR.
I feel very happy and am excited about applying my years of acquired know-how to projects that both empower and prepare for life socially deprived youths who can't protect themselves from their own environment.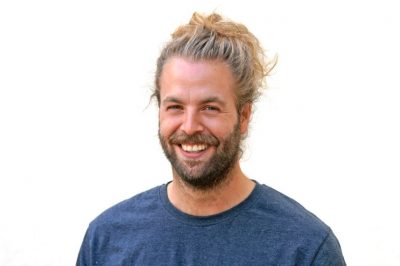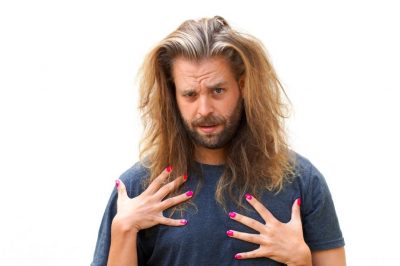 Aljoscha Scherner
Joschi had been working as a freelancer for several
film productions over the last years and is a trained
business manager.
It's exciting and very motivating to apply a diverse set of skills and abilities to very different functions and challenges within a framework that benefits socially deprived youths all around the planet.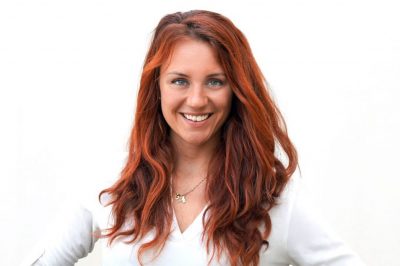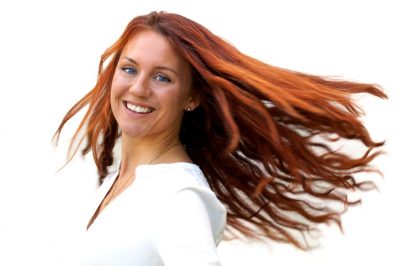 Julia von Oy
Julia is a professional dancer, dance teacher and trained culture and social anthropologist for Latin America. Her experience covers a variety of art & dance projects for young people.
Dance has a major impact on areas of social conflicts which a lot of youths can be found in. By realizing worldwide empowerment projects together with our partners, we bring young peoples's problems to attention and contribute to their solutions.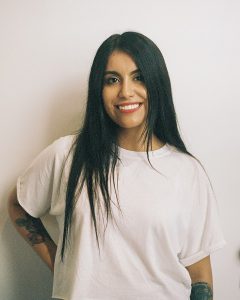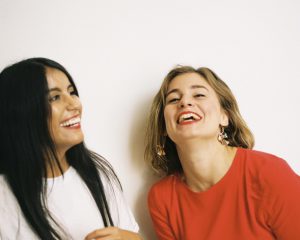 Diana Nieves
Diana studied marketing and international business and has wide knowledge in project management and market research. Diana is doing her internship at sPERANTO within the international Humboldt Internship Program.
w
It makes me very happy to work at sPERANTO. I love being able to contribute through project planning to enable young people to become the best version of themselves so that they ca be the change in their social environment through something as exciting as dance and educational projects for sustainable development. Alica's commitment to creating something truly enriching and contributing to change is inspiring.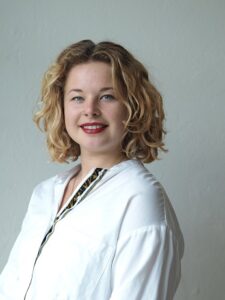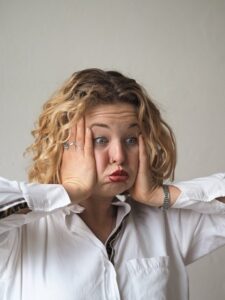 Jule Kemper
Jule has a BBA in Project and Change Management and also brings experience in designing educational formats and education for sustainable development.
It gives me enormous pleasure to accompany young people as they grow. I want to help them find their own way and discover their strengths and themselves. sPERANTO combines this passion with two other topics close to my heart: dance and sustainability. I am happy to be part of it and to support young people worldwide.
It is a matter of heart for us to give as many young people as possible the opportunity to participate in our empowerment projects – at no charge!
Therefore we welcome every renowned artist / influencer to support us as an sPERANTO ambassador in order to create more awareness for sPERANTO worldwide activities and to boost our reach.
Would you like to use your reach to bring our empowerment projects to peoples' attention? We would highly appreciate if you made contact.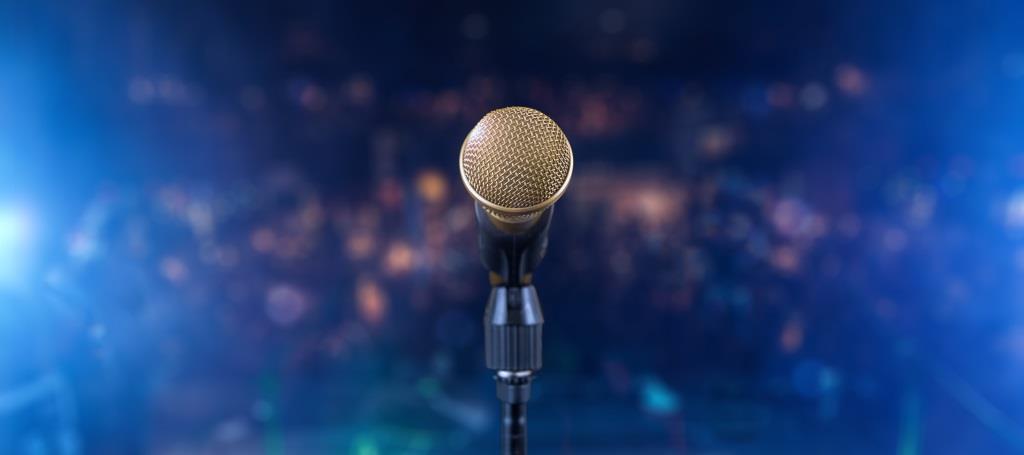 Professional Artists & Pedagogues
The heart of the sPERANTO artist family beats in its core team. In order to realize as many empowerment projects for youths as possible, we cooperate with a great number of mostly local artists. Whereas we primarily look for dancers (urban dance/hip hop/regional dances), we also welcome singers, rappers, songwriters, street artists etc.
The artists are pedagogical educated and have excellent language skills. This way we are able to rely on the knowledge and potential of a great network – we provide an insight for you right here:
Best known as a juror in "The Voice of Germany", Tabea has already supported a six-month sPERANTO project in Berlin in 2017 for female refugees.
"I enjoyed supporting sPERANTO as a vocal & songwriting coach because i am truly convinced that it's important to enable young people to express themselves creatively. Alica provides a platform to do so including humor, passion and a great team spirit, that's why i liked being a part of it. It was simply great to see how much strength and confidence the youths gained by writing and singing."
Marianne has supported a sPERANTO project in Berlin by teaching theatrical work in order to implement a dance and singing show together with the youths.
"Alica takes the young people really seriously and focusses on their individual qualities. Through a lot of energs, her infectious positive attitude and relentless engagement she has achieved to set up a moving production."
Nelody Ahlroth is the movement director and choreographer within the sPERANTO project "Discover yourself-change the world!". She is a Berlin-based dance artist, choreographer and movement director, her background in theatre and music. Her dance career started with musicals after which she started with hip hop and other street styles. 2014 she graduated as a professional contemporary dancer. Nelody's dance practice and philosophy, which she calls conFUSION concept, researches the connecting points between and among different dance styles and performance practices and draws inspiration from various dance cultures and creative processes (i.e poetry, film and dance theatre). Nelody works in international collaborations with filmmakers and musicians as a choreographer, movement director and performance coach. She is the artistic director and co-author of "The Journey", a dance theatre production for children by Flying Steps Academy (premiered in February 2020). For a German dance movie "FLY" (released in German cinemas in 2021), Nelody coached the main actress Svenja Jung and designed an own movement language for the character together with Yaman Okur (main choreographer) as well as assisted in choreographic processes with the support of Flying Steps. Nelody teaches her conFUSION concept in dance programs and dance educations (Tanzakademie balance1, Marameo e.V., Advanced Dance Program). She also collaborates with social projects which focus on sustainability and empowerment of young people through dance (sPERANTO, TanzZeit).
I support sPERANTO as a dance teacher and creative director. The work that sPERANTO and Alica make possible with their cheerful and inspiring nature allows the young people to experience many valuable things: The self-esteem and self-confidence of the young people are strengthened through teamwork and, of course, through artistic work, such as dancing and writing. The young people discover individual creative, artistic strengths. Above all, dance is a unique medium: It brings us all closer to our bodies and emotions and, through the non-verbal, gives us the opportunity to process our life experiences more freely and to tell our stories.
The dance choreographies and rap performances of the sPERANTO project in Quito, Ecuador for at risk youth were exercised to the (live) music of local band Tierra Bomba and were presented at the final video and music production.
"The ensamble supports sPERANTO because of its social focus, which creates creative playful spaces for socially disadvantaged youth. We believe that youths are empowered by artistic medium to enhance their capacity for creation and find new tools and ways to grow personally and professionally. This work is important and that's exactly what sPERANTO does – therefore Tierra Bomba has joined."
You are a professional artist and you want to play a part in the sPERANTO projects? Can you look back on relevant experiences in working with youths from low socio-economic areas?
Feel free to contact us to get further information!
Video Production Companies
sPERANTO projects are documented by film crews utilizing modern technologies. Highlight of each project is the concluding performance of the participant with an accompanied video production. Furthermore, the whole projects can be documented through footage and interviews along the way.
In order to be able to insure high quality footage, we work together with selected video production companies – you can get an insight here:
Pao & Nader support us at our sPERANTO projects in Berlin. Their field of customers include Universal, Sony Music and Breakletics.
"Whilst meeting Alica and learning about the sPERANTO project, we realized that it wasn't just a 'project' for her but that she speaks the same language as the young people she works with do. It is a matter of heart for her to give them something they can hold on to."
Belton has supported us at the sPERANTO project in Quito. Also, he has produced various advertising campaigns and TV productions in South America.
"It is a real pleasure to be part of sPERANTO. The collaboration allows me to make contributions to the empowerment of young people. It had been very enriching – an emotional highlight was to see the final performance and the related video footage that had been recorded alongside."
Sachiko & Shantanu  realize virtual reality experiences and create video footage of the sPERANTO projects.
"sPERANTO is a great company to collaborate with. KARO Labs truly believes in their vision and is excited to partner them along the way. By merging creativity and technology we are hopeful that we can create a deep social impact with them"
Ricardo looks back on yearslong experiences in the field of audiovisual media and has contributed creative work for e.g. Netflix productions.
"I am backing up sPERANTO because a child's laughter is a gate to a better future. I think it's a very interesting project with the potencial to give children in vulnerable communities the chance for a different view on their life."
Would you and your film team like to get on board? We are awaiting your request!
Lautaro plays a big role in organizing and implementing sPERANTO projects in Germany and Ecuador – from acquiring new partners to creating documenting footage of the projects.
"I support sPERANTO because it's a matter of heart for me to empower and connect young people."
Tom has been patiently supporting us since 2018 by programming and building our website.
"I think that personal development and education are the two subjects that should be promoted the most as they build the foundation for a better future. That's why I'm happy to support you."
Nicole has been contributing to our vision since 2018 by creating PR material and as a photographer.
"I support sPERANTO's mission because I truly believe in the healing ability of creative self-expression. The sPERANTO team is passionate about what they do and who they do it for; I am happy to be part of it."
Milena has been a big help from the beginning in many different functions as is social media, photography, film and logistic work. In 2017, she produced a documentary about sPERANTO.
"sPERANTO is exactly what our society needs! They start out at barriers and open new paths to self-awareness and love. That helps to reinforce a solidary society."